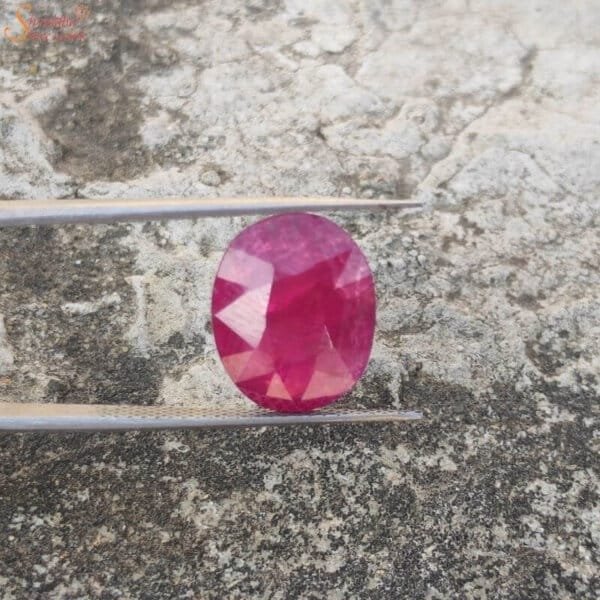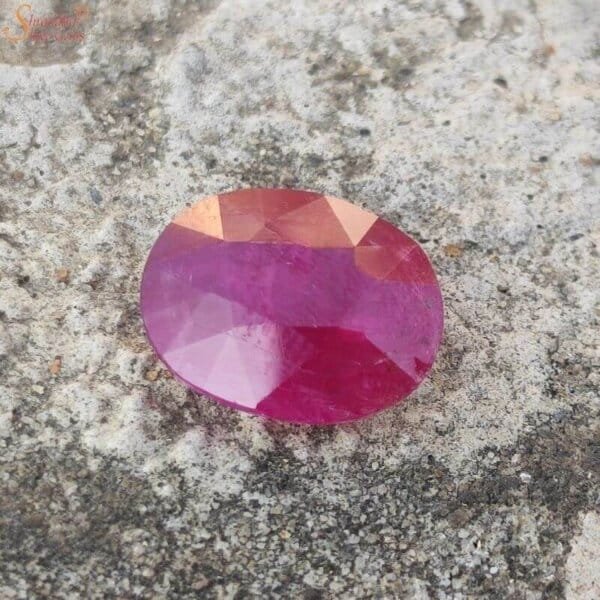 7 Carat Loose Ruby(Manik) Gemstone
₹96,899.00
Gemstone Name – Ruby (Manik)
Gemstone Natural – Yes
Gemstone Certified – Yes
Gemstone Colour – Red
Gemstone Weight – 7.75 Carat
Origin – Mozambique
Gemstone Shape – Oval Mix
Shipping – In India (6 to 10 days), Outside of India (10 to 15 days)
Description
About Ruby(Manik) Gemstone
Ruby is a precious gemstone. It is also known as Manik gemstone in the Hindi language. It is worn for many astrological benefits like good for career growth, social status, relationship benefits, health benefits, and leadership quality. It is a natural and certified ruby gemstone.
Can I make custom jewelry?
Yes, We would like to make Custom Jewellery As per your Requirement. If you have any custom size, weight, measurement, materials, and other designs then Contact us right now we will make it for you.
Shipping and Delivery.
If you are from India then we will deliver our products in 5 to 10 Days. If you are from another country then we will deliver our products in 10 to 15 days.
Return Policy.
If you want to return any product then first read our return policy.
Only logged in customers who have purchased this product may leave a review.